I offer private lessons for:
Harp: lever / pedal / electric
Composition
Songwriting
Improvisation
Send me an e-mail to learn more
andrewrineharp (at) gmail.com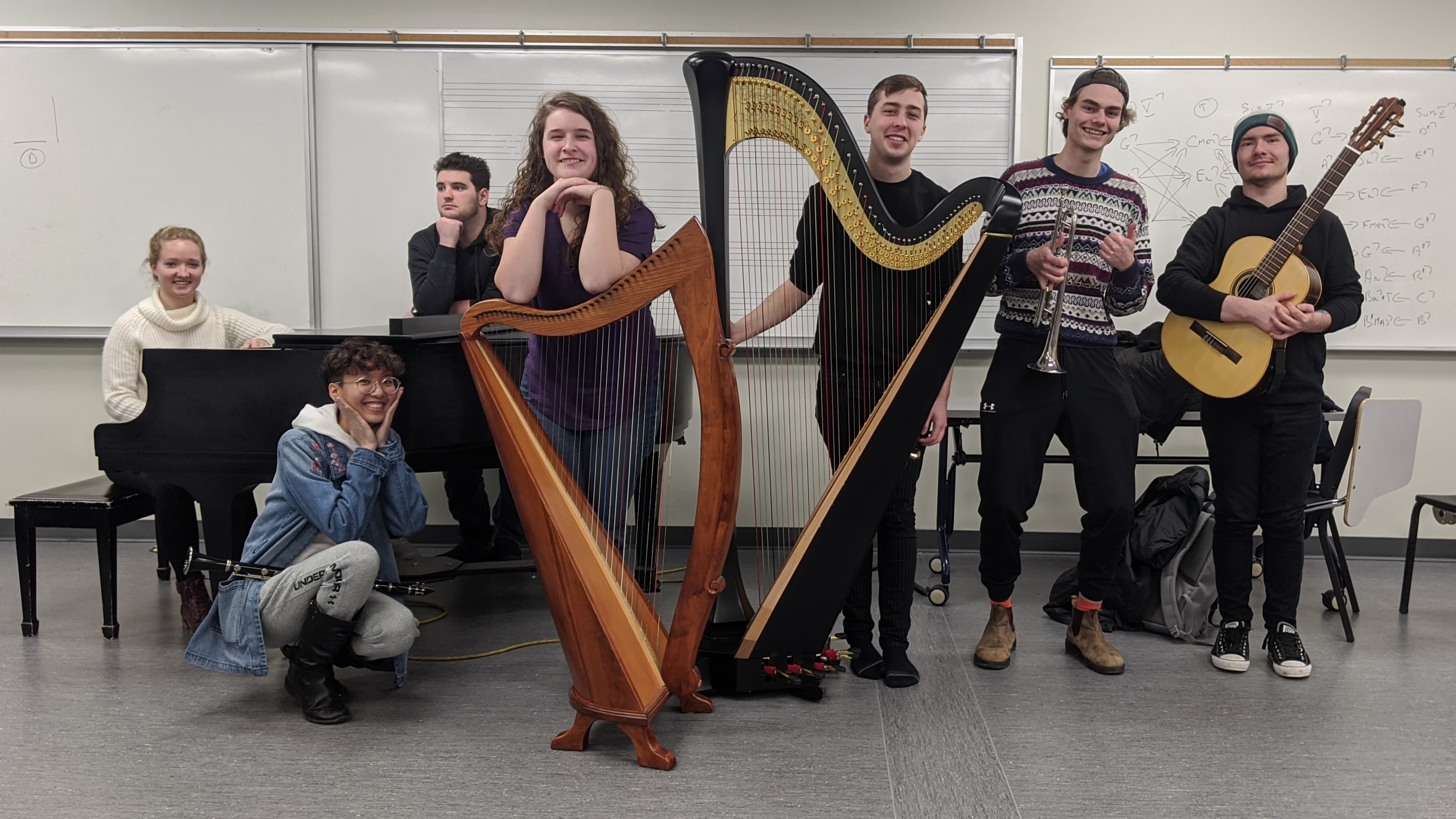 I work with students of all ages, experience levels, and interests from my home studio in Waterloo. Online lessons are also available

My teaching style takes a holistic approach, with an emphasis on personal expression, and self direction. Through free play and guided reflection, students learn music as both a language and a creative discipline. By working towards student's goals, and encouraging them to find their own unique voice, I put my students in the driver's seat of their own learning.

As a teacher, I understand that everyone's journey is going to be different, but I insist learning should always be fun.

Harp students learn how to play with their harp… whatever that means for them, be it classical repertoire, celtic tunes, pop song arrangements, or something entirely their own.